Online
payment
coming
soon!
!
!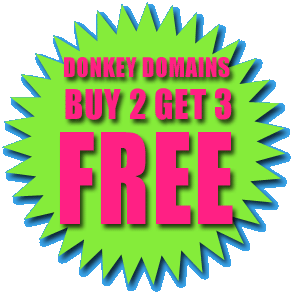 Myth:  All the good domain names are taken.
Fact: Domain Name Dollar Store's got the
best domain name deals in the universe! erse! erse! erse!
plornk.com


slorpy.com


snordna.com


$1

jubool.com


fwackoo.com


schmort.com


$1

fwingle.com


$1

mingmung.com


$1

lardna.com


gooplop.com


kffphrhrrrr.com


$1

uoooaiaoooauaua.com


myshpaesh.com


baycefook.com


pickledonkeyknife.com


knifepickledonkey.com


$1

pickleyknifeydonkey.com


$1

muaddibsparadise.com


$1

staplerstapler

staplerstapler.com




goooooooooggg

lllllllllllllll

llllllllllllllllll

lllllllllllll

lllek.info

$1
Check
out our new !!!!!
!!


Thanks to QuietLibrary for the great video!





















We want to hear from you so send us your feedback, and we will post it on this site (as you can see, we are not only 
experts in domain names, we also specialize in ).



















---
I am the owner of pickelknifedonkey.com and It is worth way more than just 1$!
--------------
Ivan,
At first glance, your name - pickelknifedonkey.com - might seem very similar to our name - knifepickledonkey.com - but it is actually quite different. Think about it - a knife pickle is a knife used to cut pickles, and a pickle knife is a knife made out of a pickle. I don't think a pickle knife could really cut anything, and it would not last very long. Adding the word "donkey" to anything is usually a good idea, but I just do not think it is worth more than $1.
Bo
---
Hello Bo Wellen,
I liked domain name dollar store..
Just to let you know that Jubool.com is up and running..
kind regards,
Ritesh.
--------------
Ritesh,
Jubool.com looks great, thanks for your business!
Bo
---
I would like to purchase kffphrhrrrr.com. How do I go about this?
--------------
Online payment is coming soon, so for now you can just stop by our store. The Domain Name Dollar Store accepts cash and most major credit cards (no diner's club cards please).
Thanks,
Bo
---
Hows progress going on the online payment option?
How many new domains are added to your inventory weekly?  monthly?
Where do you get these crazy domains from?
Aren't you losing money on each sale?
Sorry for all the questions but a few of my friends are interested in blogging about your site.
Thanks!
Gene
--------------
Hi Gene, and thanks for the email and all the great questions.
- Online payment is coming soon, so for now you can stop by the domain name dollar store and pick up your domains in person. We even offer free gift wrapping if you would like to give a domain name as a present.
- New domains are added as we think of them, but obviously it takes quite a bit of time to come up these names.
- Crazy domains?  We are currently sold out of "crazy" domains, but check back with us soon.
- Sure, we might loose some money on each sale, but we make up for it in volume. That's business 101 man!
- Glad to hear you are gonna blog about us, and if you need a great name for your blog, check out our list at the top of the page. Also, if your name is "Muad'Dib" then I have a really great name for you!
Sincerely,
Bo
---
Very impressed :)
Regards,
Rob
--------------
Thanks!
Bo

---
Hello,
I'd like to know if there is a volume discount in regards to the dancing hamsters. I would like to place a row of 23,876 hamsters dancing on my site.
Also, how much does it cost to add a midi version of "all by myself"?

Thanks!
-Wendy
--------------
Hi Wendy,
Are you sure you want that many dancing hamsters. The animated graphics do make your site look high-tech and cool, but if you add more than 5, it might start to look silly. Also, since we are a dollar store and everything is $1, it might be a bit expensive to have that many. Perhaps you could just start with 5 and see if that works for you. Also, I am not sure if you are you familiar with the dollar store concept, but adding the midi would also be a dollar, in fact everything is a dollar, so you don't really have to ask about prices.
Thanks,
Bo
---
are you selling domainnamedollarstore.com?
--------------
You are kinda limited in what you can do with a name like this, so obviously you want to be a competitor of mine.  Nice try, but I think you should find a different price point to sell your domains. Perhaps you could be the domainnamethreedollarsandfortyninecentsstore.com, unless I register it first!
Thanks,
Bo
---
I am interested: http://gooplop.com/ as do the negotiation?
--------------
Unfortunately, gooplop.com has already been sold. Great names like these don't last long, but the good news is that we still have a few donkey domains and the donkey domain special is still going on.  Buy any two donkey domains, get 3 FREE!!!
Thanks,
Bo
---
Hello, 
I would like to purchase "uoooaiaoooauaua.com" 
Where would I go to do this?
--------------
Unfortunately uoooaiaoooauaua.com has been sold. It was truely a one-of-a-kind name and there will never be another one like it.
Thanks,
Bo
---
Check out DNCartoons.com and would you do a commercial for me if I paid you?
--------------
Perhaps the guys who did my commercial (www.QuietLibrary.com) can help you. Right now, I don't have much time to do commercials or
update my site. I am too busy thinking up more good names for the Domain Name Dollar Store.
Thanks,
Bo
---
I just wanted to plug my site...
http://www.staplerstaplerstaplerstapler.com
Thanks for the awesome domain!!!
--------------
Glad you like it.  Keep checking back with us for more office product related domain names. As you can imagine, it takes quite a bit of time to come up with good ones. Stapler.com is too short and generic, and what kind of crazy person would name their company after staples? StaplerStapler.com sounds like you are selling a product that staples other staplers, StaplerStaplerStapler.com just does not sound right, and StaplerStaplerStaplerStaplerStapler.com is just too long, so StaplerStaplerStaplerStapler.com is the perfect stapler related domain name.
Thanks for your business!
Bo
---
NEW!!!!!!!!!!!!!!!!!! Massive Update! for 2011 - Watch the little Bo's do a dance for you... :
NEW!!!!!!!!!!!!!!!!!! Big Update! for 2012 - Watch a bakers dozen pegasuses do a dance for you... :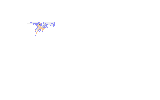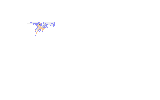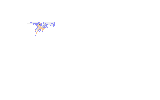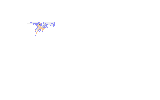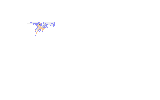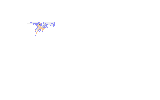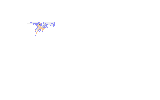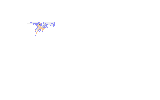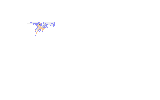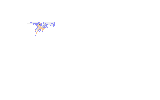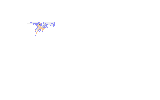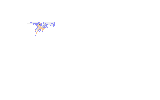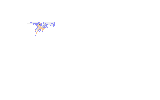 NEW!!!!!!!!!!!!!!!!!! 2013 is the year of the dancing racoon



In 2014, we completely overhauled the backend, making this website "Mobile responsive".

It's amazing what we can do with mobile devices and technology in general in 2014. This sixtuplet of dancing babies would probably be the stuff of science fiction just a couple years ago! (also mobile responsive)!!


---
Keep the web beautiful; link to us: